Buy ANYTHING in our Freeport ME store online! Click to Begin
Maine's Best Selection! Buy Comics Online from DotCom Comics and Collectibles, Freeport, ME
Ways to buy comics online from us
The first and best way is to check out our current eBay listings.
We really don't mean to humble brag...
But we get thousands of comic books that other stores in Maine can only dream of offering.
Here's a snapshot of our current offerings. Click on the image to see what's up for sale.
If you live close to our comic book store, then we will hold items for you and not ship them. You can come in to collect your comic books in person and meet the team!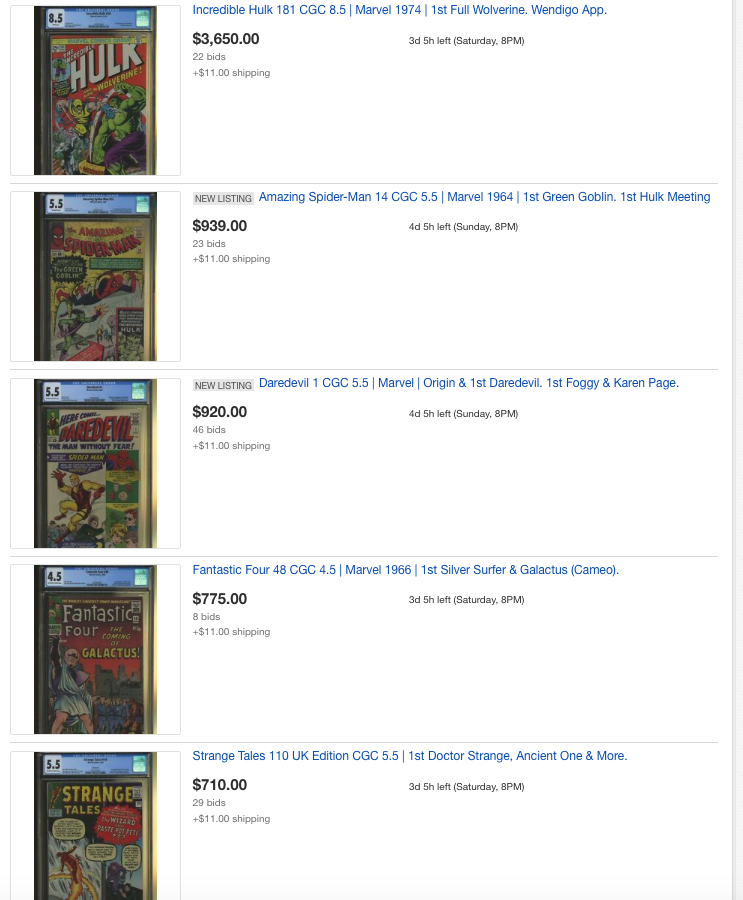 DotCom Comics and Collectibles lists thousands of comics online every week
The Other Way to Buy Comics Online from Us
Get in touch with our manager, Dan. He will set you up with a pull list. This is a discount on new comic book issues. You can order these online, but it's best to start with a conversation by phone or email.
Dan's waiting to hear from you!

We'd Love to Get Your Feedback!
Did you enjoy your visit to our store? Please take a moment to write a review of DotCom Comics and Collectibles!
Buy Comics Online from DotCom Comics and Collectibles, 136 Main Street, Freeport, ME, 04032