DotCom Comics and Collectibles: Your All in One Collectibles Dealer and Price Advisor!

Need an all in one collectibles solution? Welcome!
DotCom Comics and Collectibles is a one-stop destination for price guides, cash advances, purchases or auction for many kinds of vintage collectible items.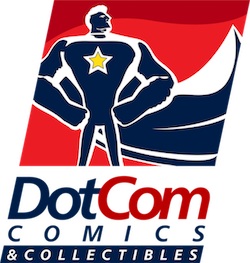 Looking for fast cash for vintage collectibles?
We have offices in Maine and New Jersey. Our dedicated and knowledgable team are ready to appraise all your vintage collectible items:
Your All in One Collectibles Destination
We are proud of our expert knowledge in many collectible markets.
If we don't know what something is worth, then we know a person who does! As quickly as possible, we will find out the value of your collectible items for you.
What do you have to sell? Get in touch today.
Visit Our Partner Websites
DotCom Comics and Collectibles is part of a group of websites dedicated to help collectors find sellers:
If you have a large collection of comic books, comic art or sports cards and memorabilia, then those three destinations are specialized in dealing with that kind of project.
For all other needs, stay on this site and read our detailed price guides below!
All in One Collectibles Price Guides
Use these quick guides to find the most valuable collectibles for each category.
Got something good? Then get in touch immediately and we'll help you to cash in!
We'll add more price guides over the coming weeks and months.
DotCom Comics and Collectibles: Your All in One Collectibles Price Guide