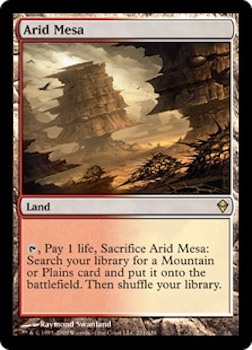 Sell Magic the Gathering cards: Arid Mesa. Click for values
Arid Mesa
If your collection of Magic the Gathering cards includes Arid Mesa, then you are in luck!
It's one of the Magic cards that collectors are demanding.
There are two versions of this highly collectible MTG cards: Regular Arid Mesa $35 and Arid Mesa Expedition $110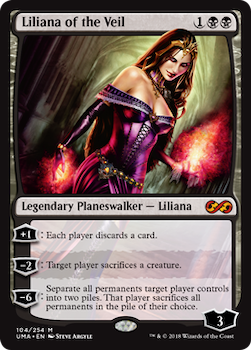 Sell Magic the Gathering cards: Lilliana of the Veil. Click for values
Liliana of The Veil
There are multiple versions of Lilliana of the Veil, and each has different values.
Innistrad- $35-60
Modern Masters 2017 $56-75
Ultimate Masters $60
Ultimate Masters Box Topper $250
Request a Cash Offer for YOUR Magic the Gathering Card Collection!
We are actively buying Magic the Gathering collections.
Please email us to get a competitive quote.
We settle in cash using PayPal, wire transfer, check etc. (Cards must be in hand first unless we use PayPal.)